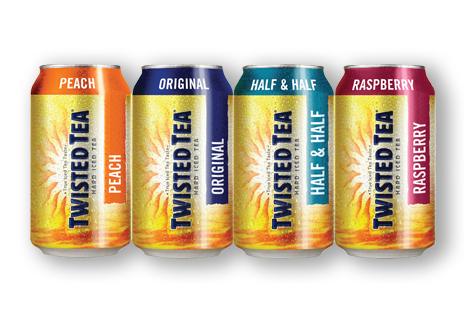 Twisted Tea
PARTY PACK
Anyone can bring a dish to share. It takes a real hero to bring the Party Pack. With a variety of delicious, refreshing Twisted Tea styles you are sure to find something for everyone at your next BBQ, tailgate, or house party.
Included Styles: Peach, Original, Half and Half, and Raspberry
Available year-round in 12-pack cans. 5% ABV.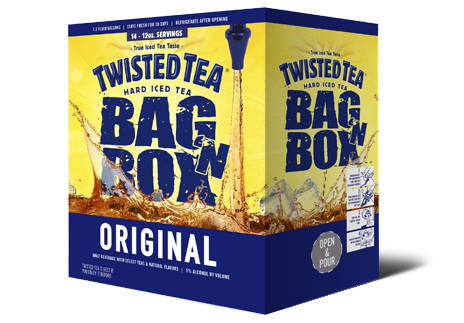 Twisted Tea
BAG N' BOX
Tired of twisting bottles and popping cans? Grab this 5 Liter Bag 'n Box for your next party. Pro tip: next time you're packing a cooler, freeze a bag to use in place of ice. How many bags can you fit in a cooler? That depends - how big is your cooler?