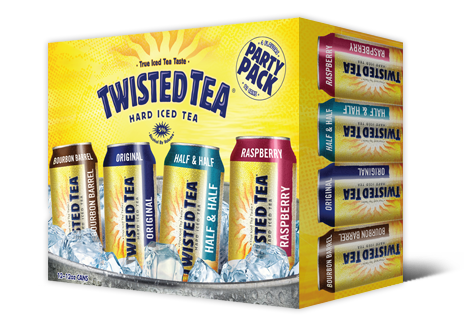 Twisted Tea
PARTY PACK
Anyone can bring a dish to share. It takes a real hero to bring the Party Pack. With a variety of delicious, refreshing Twisted Tea styles you are sure to find something for everyone at your next BBQ, tailgate, or house party.
Included Styles: Bourbon Barrel, Original, Half and Half, and Raspberry
Available year-round in 12-pack cans. 5% ABV.