Want to be on millions of cans of Twisted Tea?
Submit your most twisted summer picture before August 3rd for a chance to win Twisted Tea's first ever NFT and get your picture on the back label of up to 100 million cans of Twisted Tea!* After that, the nft can be traded on the open market, and whoever holds the nft on the activation dates below will get the opportunity to be on their own back label.
Activation Dates:

Sesame3 is Twisted Tea's partner in hosting our new NFT experiences. You'll be redirected to the contest submission page on their website.
Sign Up At Sesame3

How Does the Back Label NFT Work?
ONE
The lucky winner of our first ever NFT will get their very own back label. That's right, your face printed on a 100 million cans, distributed and sold across the nation.*
TWO
Once the winner "activates" the NFT, they're then free to sell it and claim the profits. The NFT may pass through many hands on the open market, but with great ownership comes great stardom.
THREE
Whoever holds the NFT on the activation dates (November 1st, February 1st ) will join the original winner in the glory, as they too will be rewarded the opportunity get their face on a back label.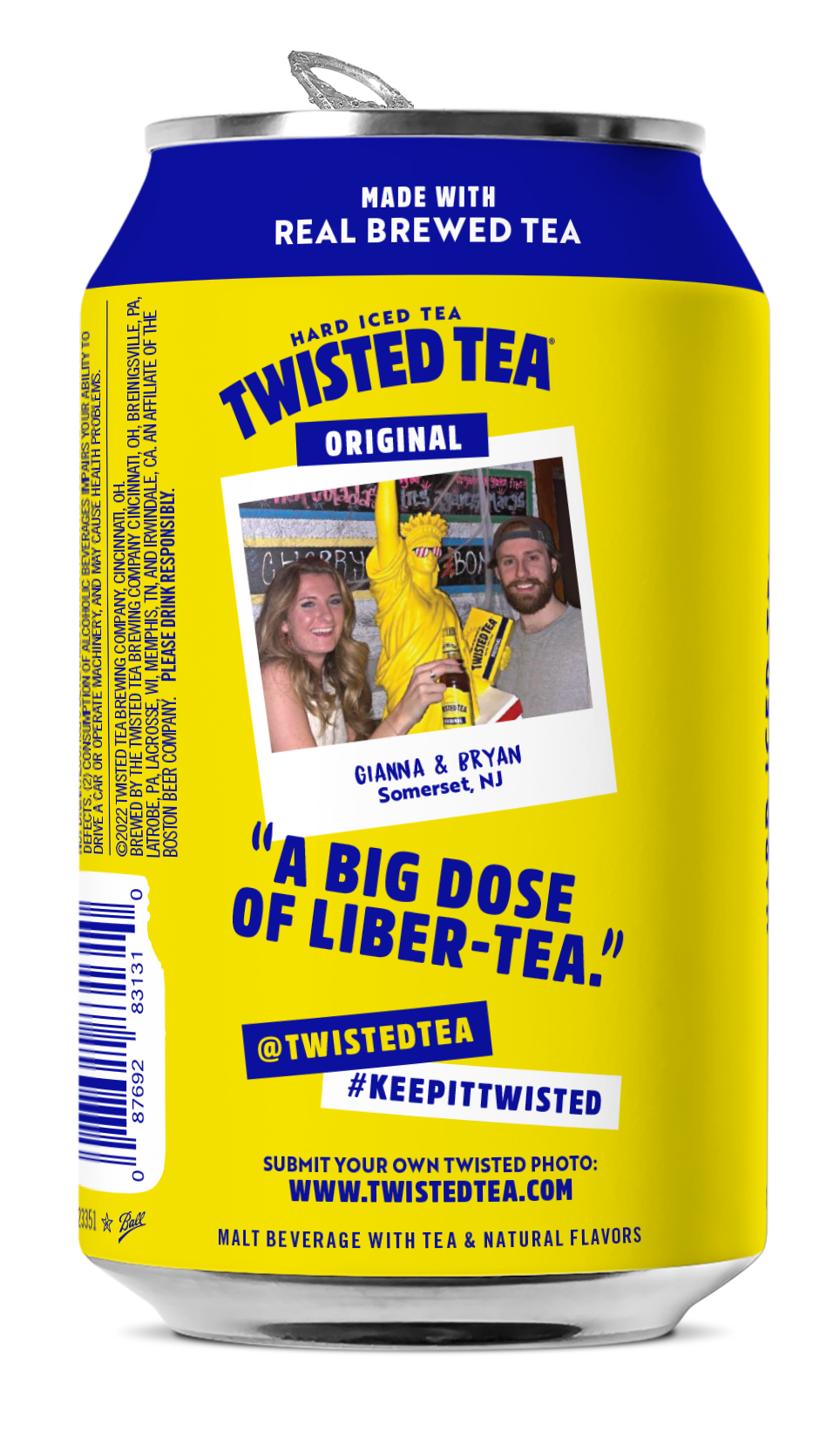 We designed this contest to give big Tea fans the fame, glory, and major bragging rights they deserve. Here are a few tips:
Pick photos that show us how much you love Twisted Tea. Energetic, wild, fun-loving pics do best!
It can be a picture of just you, or you and the whole squad.
We love our drinkers for who they are, so no need to go crazy with filters, editing, or photoshop.
Who is Sesame3?
Listen, we make the best hard iced tea in America, but we don't know the first thing about NFTs. To help us bring this program to you, we partnered with Sesame3, a web3 platform designed to help fans connect and engage with their favorite brands and elevate their voices using non-fungible tokens (NFTs) and NFT-gated communities. For more information, visit www.sesame3.com.
What is an NFT?
An NFT (Non-Fungible Token) is a digital asset with a unique identification, often represented as a piece of art, music, or information. Imagine a trading card that was only printed once and can not be copied or reproduced. Sometimes, NFTs act as a ticket, granting their owner special access to events, content, or prizes.
Terms And Conditions
Read the Terms and Conditions here.
*Twisted Tea total number of cans for back label placement is subject to change
Questions about the sign-up process?
Please reach out to support@sesame3.com.